We've been busy getting ready for the next step of opentaps, and I wrote a high-level preview of it as a guest post entitled "How Blockchain Provides the Missing Links in Climate Action" for Meeting of the Minds.
In a nutshell, we see the potential of the blockchain to tie together emissions data, including those from energy but also other sources such as purchases, shipping, travel, and commuting, to calculate the total carbon emissions of an organization. These emissions could then be recorded on the blockchain: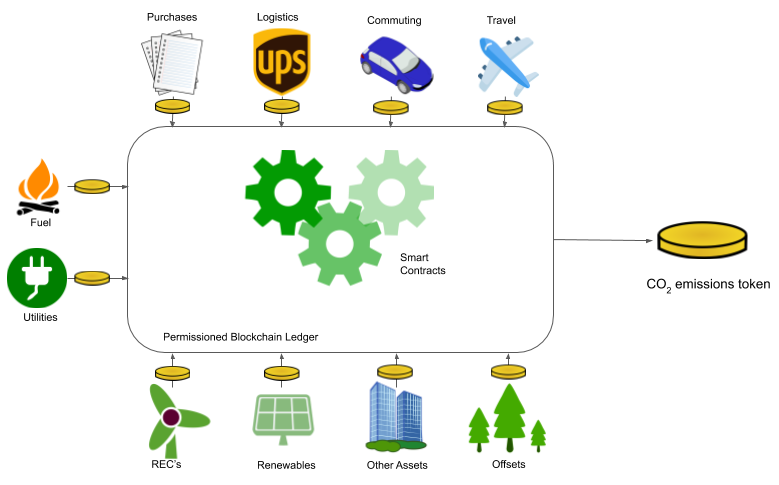 Those emissions could then be passed through the supply chain, creating incentives for all members of economy to reduce their emissions and take positive climate action: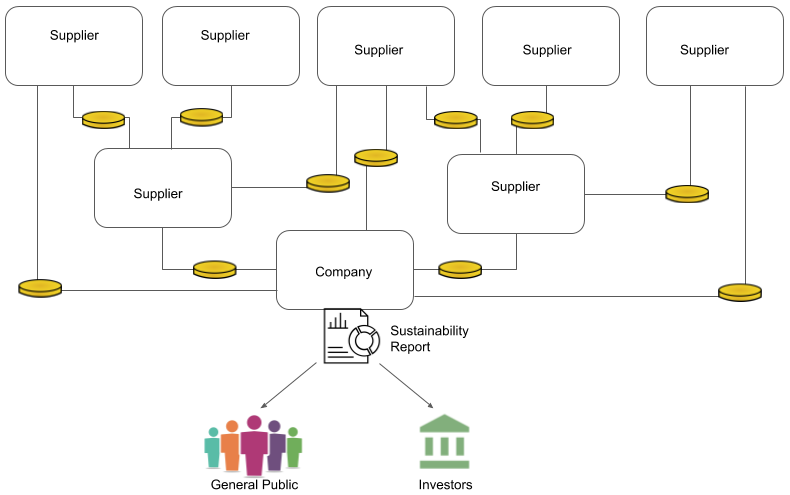 We've already built much of the foundations for this with opentaps and are now working on the blockchain portion. For more details on that part, please see our Hyperledger Climate Accounting and Certification Working Group project.